Pajero MMCS satnav
Pajero MMCS Satellite Navigation

Direct import vehicles from Japan tease with the possibilities of factory satnav. However, as every owner discovers, the mapping only covers Japan, and the only language choice is Japanese, both useless outside Japan. After research across various international forums it seems that there is no conversion or upgrade is possible.

The Pajero MMCS comprises a dash mounted touch screen display coupled with the brain (located under the passenger seat) housing the CDROM drive.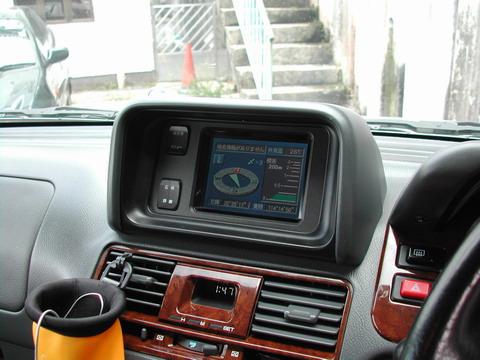 However, it is still possible to use the system (at least here in Hong Kong) to access your position (GPS coordinates), altitude, and digital compass. I can't read Japanese either, so I learn't thorough trail and error:

- on the main screen, press the 'bottom' section of top toggle button;
- an onscreen menu appears on right hand side;
- press the touch screen green button;
- another on screen menu appears;
- press the touch screen display, selecting the "wide" middle button;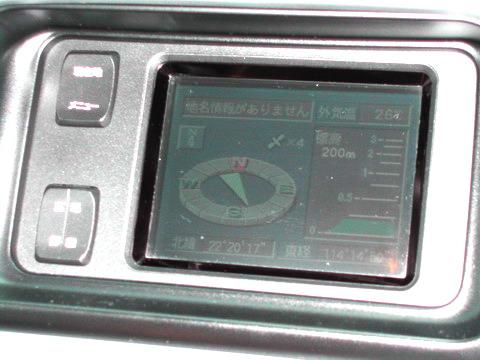 Now you have a digital compass, your GPS coordinates, external temperature, and current altitude displayed. Also a satellite icon appears indicating the number of satellites available. Not full satnav / mapping for sure but certainly better than nothing.